IT
·
Stockholm
·
Hybrid Remote
Bonava - Are you our new System Manager?
A great opportunity - a work as representative for IT - ensuring that the digital commercial solutions live up to our demands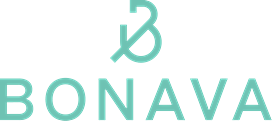 The way we work
At Bonava, we challenge ourselves every day, driven by a passion to create happy neighbourhoods for the many. We strive towards high set goals and have lots of fun along the way. We're a large international company with a familiar feel. Together, we offer a wide array of expertise and a place where you can grow.
We have the courage to try new ideas and ways of working. Together we will develop our processes, our methods and cooperation models to set new prerequisites and lead the development of our industry. We see a true opportunity to be a disruptor in an industry that lags behind in productivity and digitalisation and want to change the game in the industry, with a strong ambition to be a digital pioneer.
About the position
As a System Manager you are a part of an international team of System Managers. This position will handle our digital Marketing systems. You are a representative of Group IT function in the digital commercial product development team supporting our marketing, sales and customer service functions – ensuring that the solutions live up to our demands.
You will be a important part of Bonava's continuous digitalisation journey and actively contribute to the customer experience; guiding and empowering our customers to find, buy, and move in to their new Bonava home.
You should be updated in the latest development within digital sales, marketing and customer service technology, be contact person towards our suppliers, and be overall responsible to follow up relevant SLA's and KPI's.
Some of your tasks:
Representing Bonava IT in product development teams of Digital commercial function
Participating in the agile development and deployment of new features
Orchestrating maintenance and incident management of applications and platforms that Digital commercial products run on
Working closely with Product Owner and System Owner
Maintaining relationship with vendors, development and maintenance partners, following up SLAs
Ensuring proper level of all aspects of IT Service Management standard regarding applications and platforms under control: availability, performance, capacity, data safety, data security, cost level, compliance, licensing, system environments
Performing risk assessment, user access review and cost analysis of the applications and platforms
About You
You have an academic degree and at least 5 years of relevant work experience
Good knowledge of information system management and documented experience of agile system development methods
Good general understanding of IT
Understanding of and interest in the digital commercial business processes
Used to work with external system suppliers, maintenance partners
Have an experience with SaaS solutions
You are a very good communicator, both orally and in writing
Ability to translate business expectations into technical requirements
You thrive at a high pace, to have many different tasks and contact paths
Ability to work on your own, set priorities and stick to them
Very good knowledge of English, good knowledge of Swedish is desirable
What we offer:
Employment in an agile company, one of the market leaders in housing development
Creative and inspiring work in a multi-national team built on trust, respect and professionalism
Honor to be an important part of developing modern digital products and offerings to Bonava customers
Full empowerment in your area of responsibility
Opportunities for continuous professional and personal development
The position is based in Stockholm
Join our journey
We are looking forward to your application as soon as possible. In this recruitment, we are cooperating with Xlnt Search. Please apply on https://jobb.xlnt.se/jobs/1434... If you have questions regarding the position, please contact Ulf Magnusson at Ulf@xlnt.se or 070-5690928 who will get back to you as soon as possible.
This is Bonava
Bonava is a leading residential developer in Northern Europe that creates homes and neighborhoods where people have the highest quality of life. The company is the first residential developer in Europe to receive approval from the Science Based Targets initiative for its climate targets. With its 2,100 co-workers, Bonava develops residential housing in Germany, Sweden, Finland, Denmark, Norway, St. Petersburg, Estonia, Latvia and Lithuania, with net sales of approximately SEK 17 Bn in 2020. Bonava's shares and green bond are listed on Nasdaq Stockholm.
Avdelning

IT

Platser

Stockholm

Distansarbete

Hybrid Remote
Relaterade jobb
Om XLNT Search
XLNT Search är ett headhunting bolag som har varit verksamma sedan 2001. Vi rekryterar IT-specialister, Ingenjörer, Tekniker, säljare och chefer. Genom vår egen kandidatdatabas, kontaktnät, närvaro på sociala medier och kvalificerad search säkerhetsställer vi att du och ditt företag får ta del av hela kandidat marknaden.