XLNT Search
·
Stockholm
·
Hybridarbete
Peratech is looking for a Project Manager – product development
If you would like to work with cutting edge technology, in an international, fast-expanding dynamic company - this is a great opportunity!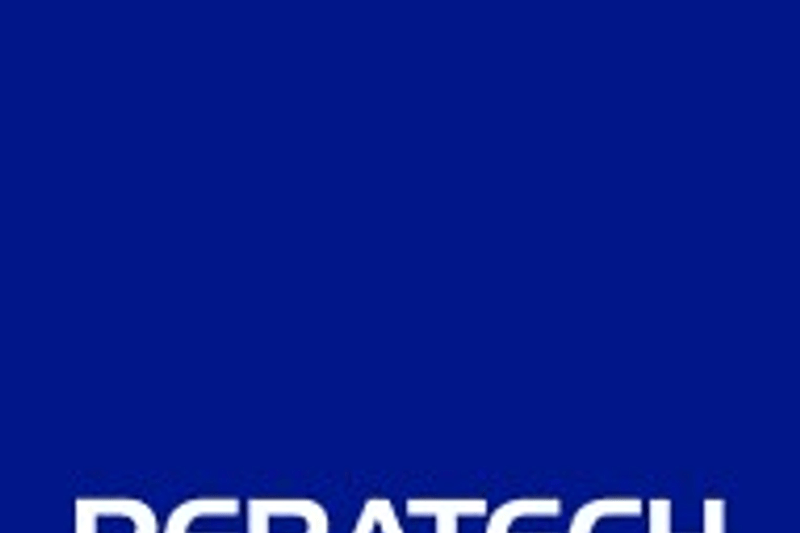 The Product Development Project Manager (PM) will manage Peratech's portfolio of product development projects as well as manage multiple projects simultaneously, from ideas to impact.

Because of the high-tech nature of our products, the velocity of electronics product markets, and the volatility of supply chains, the PM must be comfortable with high-complexity and uncertainty projects, as well as market and competitive and supply chain dynamics.
The PM is supported throughout the product development process by colleagues at all levels of the company as well as external stakeholders. Conversely, people look to the PM for leadership, organization, consistency communication, predictability, and coordination to articulate and communicate uncertainties, milestones, risks problems, solutions, results, and the impact of achieving our objectives.
The PM needs to recognise outside-the-box ideas or keen insights as they come—even if they go against popular thought at the time. The PM needs to hear and ensure a clear translation of the different voices and weak signals from data and the team to capture the best insights for decision making.
The PM is a master ringleader of team players, a collaborator, a coach, a task-master, a product strategist, and an integral part of the Peratech team. While few, if any directly report to the PM, if you do the job right, you will find followers and doers from all areas of the company at every level.
REQUIREMENTS and EXPERIENCE
• An appropriate technology-based degree (electronics, mechanical or software engineering) or equivalent work experience in a related discipline
• At least 5 years relevant experience
• Experience managing technical projects, having managed small to medium-sized, moderately complex projects
• Experience managing the design, development, and implementation of a new product introduction project
• Experience managing projects to commercialize products, processes, and/or materials with R&D departments highly recommended
• Background with experience in electronics and software product development, but also to include working in a mechanical engineering environment. Manufacturing or technology industry is a plus.
• Some international travel may be required (likely 10-15%) in particular to our facilities in the UK (Durham area) and China (Suzhou)
As a person you are:
Excellent communicator, both written and spoken, in Swedish and English
Not afraid of leading meetings in different positions – in tech teams as well as board meetings
Structured and well organized
Creative and comfortable with finding new solutions
Natural leader is workshops and project meetings
Proficient in facilitating and/or participating in the following activities: collaborating, questioning, testing, experimenting, planning, organizing, documenting, and decision making
WHAT WE OFFER
• You will work with cutting edge technology
• Great development opportunities, as you will be working with a very professional team, in a tech savvy company - a company that supports your development
• A very dynamic environment, in a company with a strong development
• Comprehensive terms
• Full time employment based in our facilities in central Stockholm, with flexible remote work
CONTACT AND HOW TO APPLY
For this recruitment, we have partnered with XLNT Search. Should you have queries regarding these roles or the recruitment process, please contact Ulf Magnusson, +46 70 569 09 28 or mail ulf@xlnt.se
We apply continuous selection during this recruitment process, so do send us your application promptly
We are looking forward to your application!
ABOUT PERATECH
Peratech is a pressure-sensing technology solutions company that provides next-generation touch and haptics solutions to some of the most exciting and innovative companies in automotive, industrial, musical instrument, electronic appliance, and consumer electronics markets.
Our patented HF-QTC™ technology sits at the crossroads of Physics and Chemistry, requiring a balance of clever thinking and problem-solving in Materials Science, Mechanical, Software and Electronics engineering to take full advantage of its properties.
We are a small team of passionate technologists, engineers, scientists, and problem solvers looking for the best fellow teammates to help make our company a great success. We are an equal opportunity employer that believes the best people come from all walks of life all over the world.
Affärsområde

Roll

Projektledare

Platser

Stockholm

Distansarbete

Hybridarbete
Om XLNT Recruitment Group
XLNT Search är ett rekryteringsföretag som med över 20 års erfarenhet är vassa på att hjälpa både kunder och kandidater; Ingenjörer, IT-specialister, tekniker, säljare och chefer.

XLNT Talent är ett systerbolag till XLNT Search och arbetar inom rekrytering och bemanning.
Vi är kompromisslösa när det kommer till vårt engagemang och vår ambition att skapa värdefulla resultat.
Med rekryteringsprocessen XLNT Way säkerställer våra rekryteringskonsulter att ni får en så träffsäker lösning som möjligt med rätt person på rätt plats.

XLNT Search
·
Stockholm
·
Hybridarbete
Peratech is looking for a Project Manager – product development
If you would like to work with cutting edge technology, in an international, fast-expanding dynamic company - this is a great opportunity!
Läser in ansökningsformuläret